Above and beyond the listing price and corresponding down payment, buyers should be prepared to pay additional fees at closing and after closing.
16 Costs of Home Ownership – Besides the Home
So you've qualified for a home loan amount and set a budget to stick to for your new home. Keep in mind that there will be more costs and fees than what you see for the listing price. Unless you have negotiated for the seller to pay closing costs or you've rolled the additional costs into your mortgage, you will be responsible for additional fees that go to third parties processing your loan and good old government taxes.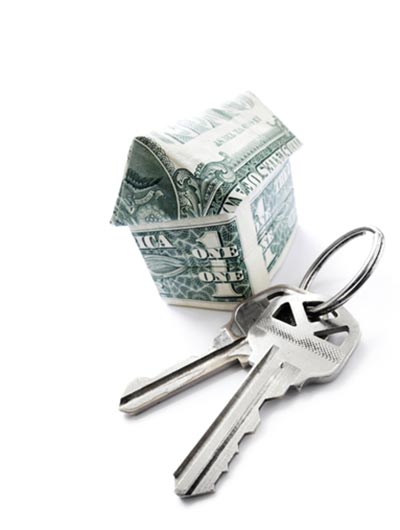 Additional Costs When Buying a Home
A Home Inspection – determines the condition of the property.
Home Appraisal – this is necessary to determine the fair market value of the home.
Credit Report – your credit history and score are necessary to qualify for a loan.
Homeowners Insurance – your lender will require home insurance.
Title Service Fees – a thorough search of property records is conducted.
Escrow/Closing fee – paid to the company for conducting the closing.
Attorney's fees – in some states.
Loan Origination fees – everything from underwriting and administrative fees to wire transfer fees incurred.
Flood Determination & Coverage – determine whether a property is in a flood zone and requires flood insurance
HOA fees – if applicable.
Property Taxes – The taxes you pay will depend on the value of your home and where you live, but according to WalletHub the average U.S. homeowner pays about $2,000 a year.
Moving Costs – Movers, Boxes, etc.
Utility Fees – There may be fees or deposits for setting up new utility accounts and your monthly utility bill may be higher than you're used to if you're coming from a small apartment.
Maintenance and Repair -Again if you're coming from renting a place, the cost of repairing appliances and such may be new to you.
Furniture and Decorative Items – Maybe you can make your old furniture work, maybe there's a lonely looking nook with no chair or bookcase.
Lawn and Pool Maintenance – Even if you find a swimming pool technician and a landscaping specialist, you'll likely buy some chemicals and tools at one point or another.
To get through the home buying process you'll need a mortgage professional to walk you through all of the closing costs and make sure you understand and are ready for each one. Call [name] at 602-791-0249 for additional information on what to expect when purchasing a new home.
Categorized in: Real Estate